How to play Papa's Cupcakeria without flash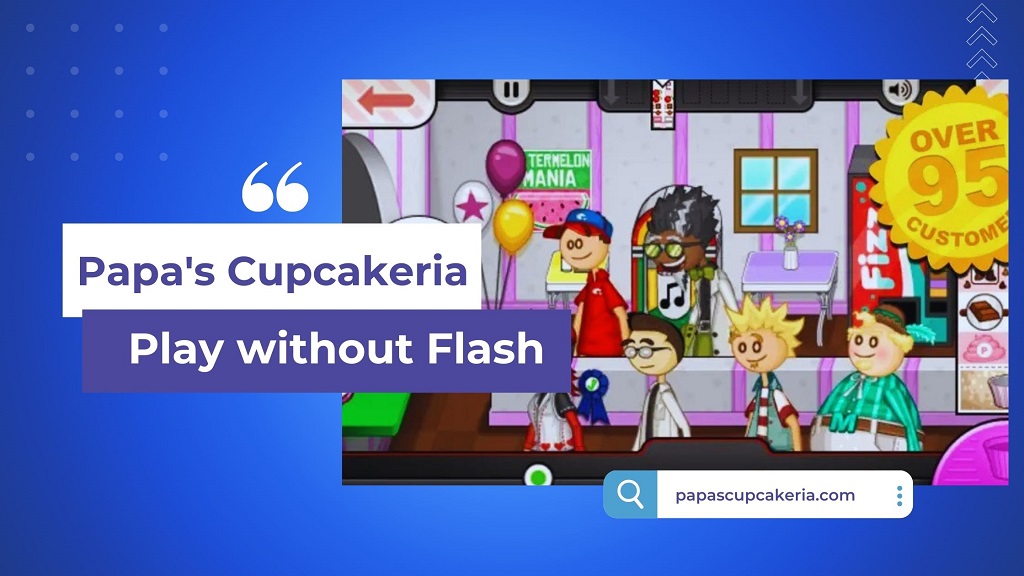 Papa's Cupcakeria is an exciting and addictive game developed by Flipline Studios. The game follows the journey of a young baker who opens a cupcake bakery in the bustling city of Frostfield.
Introduction
Papa's Cupcakeria is a fun and addictive game where players manage their own cupcake bakery. However, with the phasing out of Adobe Flash, many players are now unable to access the game. This blog will provide you with two different options for playing Papa's Cupcakeria without Flash.
Playing Papa's Cupcakeria Without Flash
Option 1: Use the HTML5 version of the game
Papa's Cupcakeria is now available in an HTML5 version, which does not require Flash. To access the HTML5 version, simply visit PapasCupcakeria.Com and click on the Web. Then scroll down and you will see a "Play Now" text. Click on it and the game will automatically load in HTML5 format.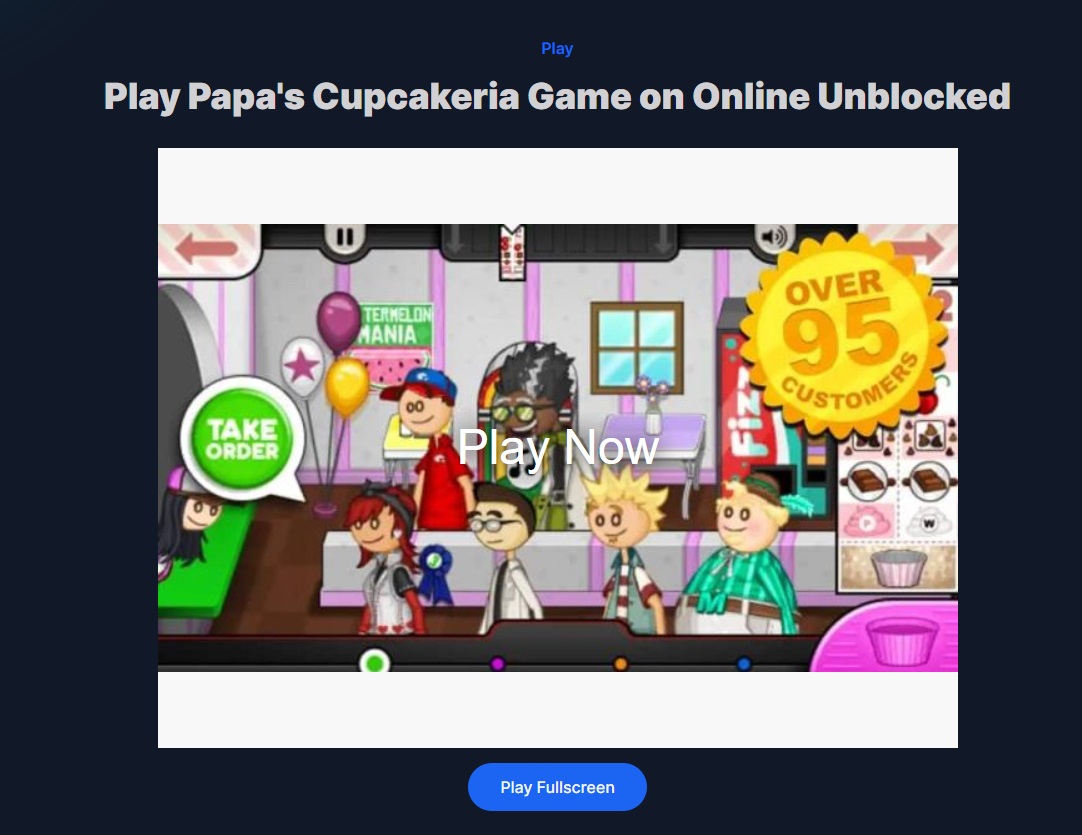 You can even play this game in full screen. Just click on the "Play Fullscreen" button to enjoy the game in fullscreen.
The HTML5 version of the game has some differences from the Flash version, such as improved graphics and some new features. However, the gameplay remains largely the same.
Option 2: Download the game as an app
Another way to play Papa's Cupcakeria without Flash is to download the game as an app. The app is available for both iOS and Android devices and can be downloaded from the App Store or Google Play.
You can directly find these by visiting PapasCupcakeria.Com. Then select between "Android" and "iOS" which you need. Then just click on the download button to directly go to the store to download the game for your device.
Downloading the app allows you to play the game without an internet connection, which can be useful for playing on the go or in areas with limited internet access. The app also includes all the features of the HTML5 version of the game.
Tips for a Better Gaming Experience
To ensure a smooth and enjoyable gaming experience, here are some tips:
Recommended browsers for HTML5 version: Chrome, Firefox, Safari, and Microsoft Edge
Adjusting game settings: You can adjust the sound and music settings in the game to your preference
Keyboard shortcuts to improve efficiency: The game includes various keyboard shortcuts to help you work more efficiently, such as the space bar to take orders and the number keys to select toppings.
Conclusion
There are two options for playing Papa's Cupcakeria without Flash: using the HTML5 version on the Papas Cupcakeria website or downloading the game as an app. Whichever option you choose, we hope you enjoy playing this fun and addictive game!
Comments
Let us know about your thoughts